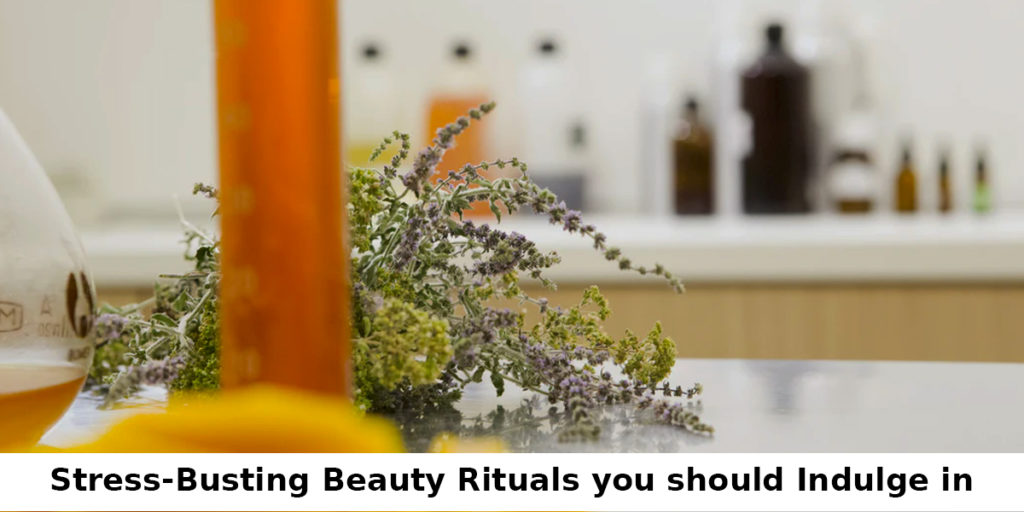 We've all been feeling a little tense recently. With all the work pressure, sleep deprivation, stress of handling home, the pandemic going around the globe and many more. Let's agree our lives are a mess around in the present scenario, and taking a relaxing holiday in this pandemic doesn't seem such a great option. But what can we do about it? Nothing you say, well then you are in for a treat, take a day off relax with these stress-busting beauty rituals at your home.
A Good Shower or Bath
In the human body, the olfactory is the most powerful sense. You feel happier and calmer if you surround yourself with wonderful and fresh smelling things. Two things that will help you feel instantly relaxed is a hot shower, and a delectable-smelling body wash. Just turn your bathroom into a tranquil haven with some heavenly aroma bath wash like an astringent smelling Juniper body wash or a lively smell of marigold.
Add Aromatherapy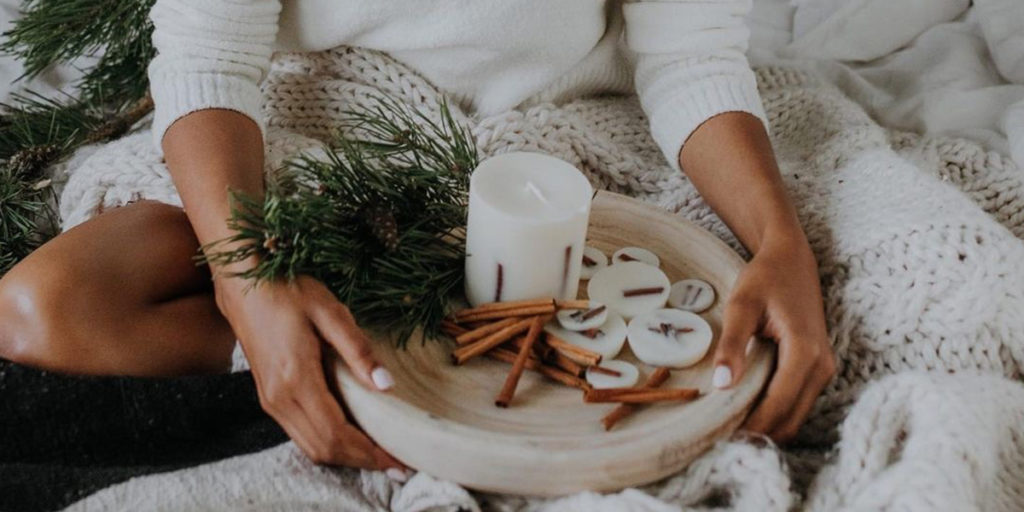 One of the best ways to relieve stress is to add in some aromatherapy in your beauty rituals. If you have a stuffy or runny nose, or a headache, light up a Clove soy-based candle and leave it on for 3-4 hours. And in the morning, you'll feel much better & relaxed. If you don't have a candle then, put some Reed diffusers around your home & feel the calm in the atmosphere. Diffusers are your best friend if you have kids or pets around the home, as you can place them out of their reach & enjoy the calming effect
Try Body Massage
Do you know what you can do to feel more relaxed and at ease? A good body massage with some aromatic body oil enriched with organic essential oils. Start with heating your body oil in a bowl for a few seconds and begin your pampering session. When your skin is still damp from the shower, this is the best time to do it. A good body massage helps you to reduce stress, mental fatigue, and sleeplessness while making your skin baby soft!
Manicure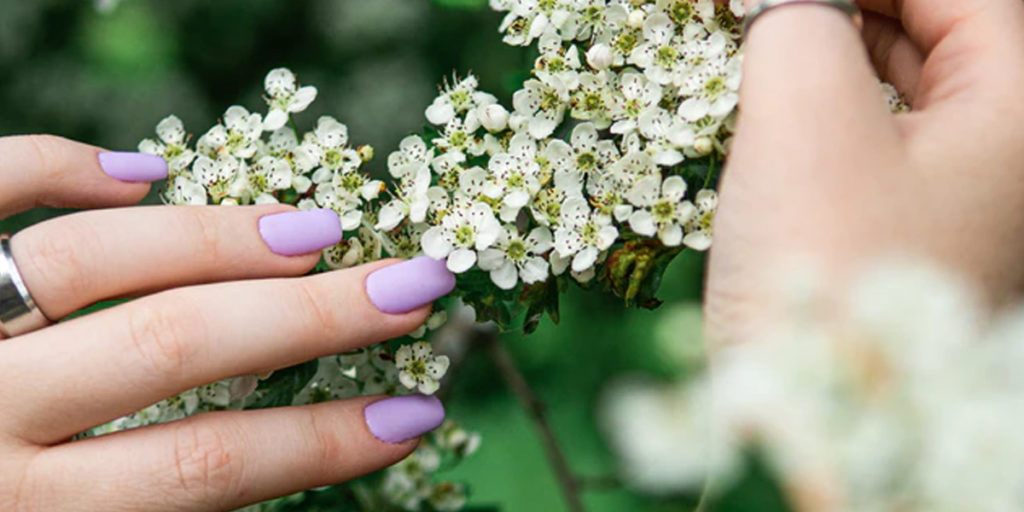 You do not have to feel bad about giving yourself good manicures. Manicures are a once-in-a-while indulgence. It is nice to treat yourself now and then, especially when you are stressed. To keep our bodies healthy, we need good circulation. So, it is necessary to massage your hands with a good organic Hand lotion. A good hand massage is essential to boost and encourage healthy circulation as part of your manicure sesh. A weekly Manicure session will help you ease your mind and body, so you're not overwhelmed by life's ups and downs.
Ease those Under-eye
Stress, lack of sleep, and staring at a computer screen for too long will all reflect themselves under your eyes. That's because the skin around the eyes is the thinnest. One of the many reasons we get dark circles under our eyes is because of this. While it would be excellent to log off and sleep until they vanish, this is simply not possible. But here's the next best thing you can do in your beauty ritual, for waking up those tired eyes: put on some hydrating amazing eye patches and take a break from using your laptop and phone.
Grab a Sheet Mask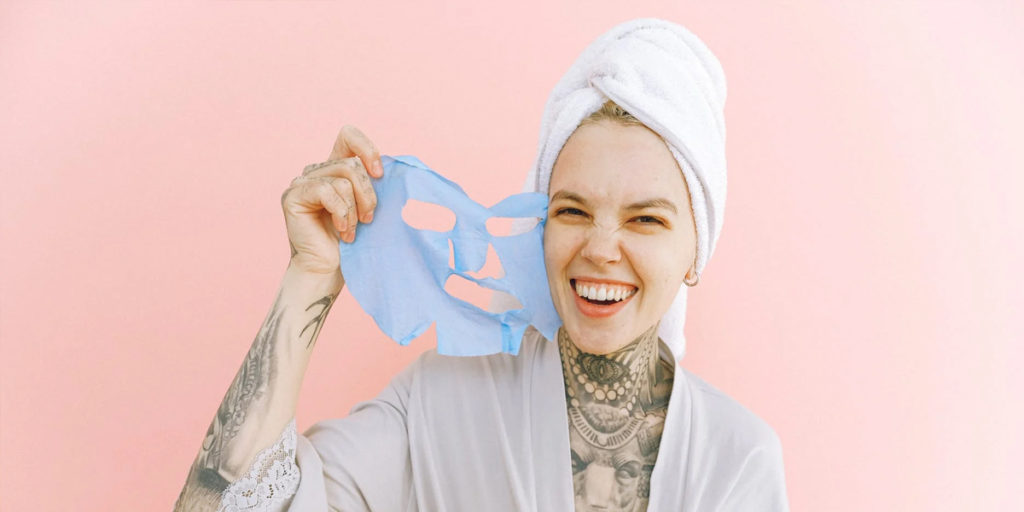 These days, a sheet mask is a type of beauty ritual skincare; it is shaped like a face and imbued with essential nutrition-rich serums. Face masks are an essential part of any Korean beauty ritual. And, an amazing sheet mask enriched with lavender oil will help you both relax and refresh your skin. Sheet Masks are made from cotton, coconut pulp, paper, cellulose, etc., and drenched in serums. So pick according to the type of skincare issue you want to treat.
Slurp on Detoxifying Water
According to a study, dehydration causes cells to develop more cortisol, a stress hormone. After all, our body is made up of around 60% water, so this all does make sense, doesn't it. When your body produces cortisol, it shows that your cells are physically drained and need more water to function properly. I'm sure you've seen some of the symptoms of dehydration in your cells, such as headaches, fogginess, and many more. So whip up some detoxifying water and throw out those stress hormones from your body.
Pillow Mist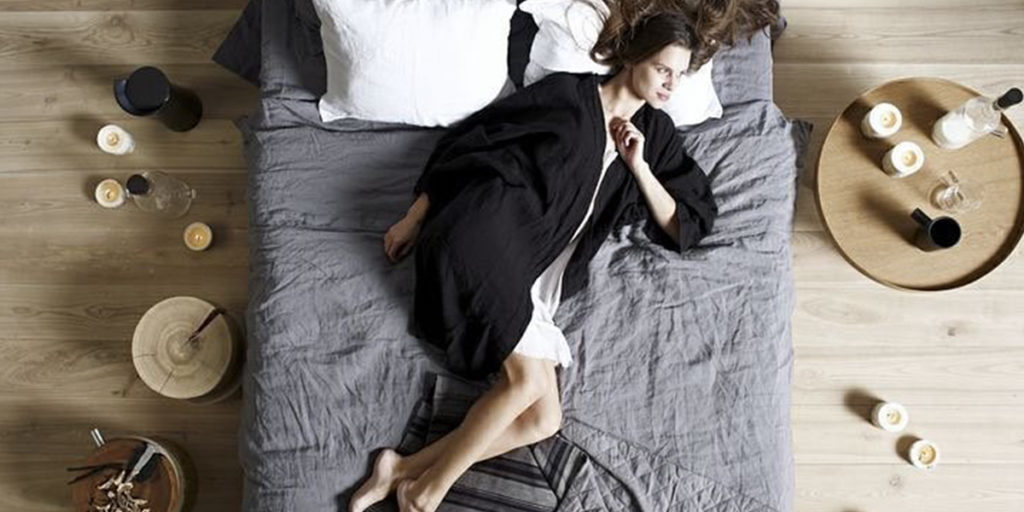 Do you have trouble sleeping? Aromatherapy will help in this situation. Consider it a sleepy time fragrance for your bed linens. It's relaxing, stimulating, and therapeutic, and it'll help you sleep better. Everything you have to do is spritz a little on your pillowcase, blanket, or pyjamas. Here is a DIY pillow mist you can make at home today. Grab an empty bottle and fill it with a glass of distilled water add in these 20 drops of lavender essential oil, 10 drops of chamomile essential oil, and 15 drops of orange essential oil. Shake it well & your very own pillow-mist is ready to use.